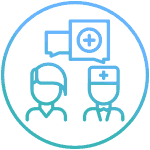 Personalized advice online or in person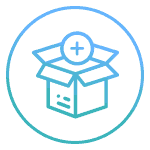 Free same day delivery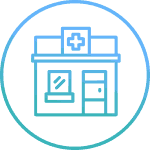 Business hours :
Monday to Friday 9 a.m. to 7 p.m.
Saturday 10 a.m. to 5 p.m.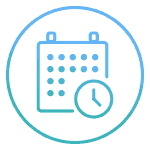 Pharmacist on duty 7 days
on 7 24h / 24h
514-526-7773 extension 6
The laboratory meets the required standards for sterile dangerous and non-dangerous preparations.
The Torani and Haddad pharmacy offers expertise in sterile preparations thanks to its sterile laboratory divided into two rooms which meet the required standards for sterile dangerous and non-dangerous preparations.
A team of pharmacists and technicians who are experts in parenteral therapy are available to quickly respond to the needs of patients and provide them with sound step by step advice. A pharmacist is on call and available for any assistance or advice, 24 hours a day, seven days a week.
Once the treatment has been delivered, you can check and re-validate the administration methods with one of our pharmacists by phone or video conference. You can also review these measures in person, on site, with our team of nurses.
The Torani and Haddad pharmacy offers diversed sterile preparations:
IV Antibiotic therapy
IV Antivirals
IV Chemotherapy
IV Biphosphonates (such as pamidronate and zoledronic acid)
Iron supplements (such as Venofer®, Monoferric® and Ferrlecit®)
IV Cortisone
Low molecular weight heparins and heparins
Palliative treatments
Ophthalmic solutions (atropine, cyclosporine, fortified antibiotic drops)
SpecSterile offers several alternative delivery devices (syringes, IntermatesTM, Homepump EclipseTM, EasypumpTM, Pump or gravity bags).
We are here to guide and advise you on the parenteral therapy you will receive. Our rigorous quality controls throughout the process and our team, which continually pursues certifications and training adapted to the practice, provide reassuring service! The delivery of your medications meet the standards and respects the cold chain. We offer free deliver everywhere in Quebec.

Compounded Medication Order Form
Ce document présente des informations pratiques pour ceux qui utilisent ces médicaments. Il ne peut en aucun cas remplacer les conseils d'un professionnel de la santé. Pour des renseignements plus complets, consultez la documentation du fabricant. Vous y trouverez tous les détails sur les effets secondaires peu fréquents et les contre-indications de ce produit.
1. The information in these fact sheets is provided for informational purposes only and is not intended to replace the advice and counsel of your pharmacist or other health care professional. Always consult a health care professional before taking or discontinuing any medication or making any other decision. Spec-Pharma and pharmacist-owners Gabriel Torani and Habib Haddad do not assume any responsibility or liability whatsoever for the availability of the drug information sheets.
2. The medications and pharmaceutical services presented in this section are offered by the owner-pharmacists Gabriel Torani and Habib Haddad.