Contact us from across Quebec
Address: 8500 Décarie, Suite 100, Montréal, QC H4P 2N2
Heures d'ouverture:
Monday to Friday from 8:30 a.m. till 7:00 p.m.
Saturdays: 10 a.m. - 5 p.m.
Phone 514-526-7773
Toll Free 1-844-526-7771
Fax 438-382-7500
Fax steril: 514-312-9119
Email: info@spec-pharma.ca
Have your treatment delivered for free anywhere in Quebec!
Torani & Haddad pharmacy - SpecPharma Delivery is safe, fast, free, and discreet, to anywhere in Québec. We also offer tracking service.
Emergency service.
Safe, strict procedures.
Refrigerated deliveries when the medication requires it.
Seasonal packaging to protect medication no matter what the outside temperature.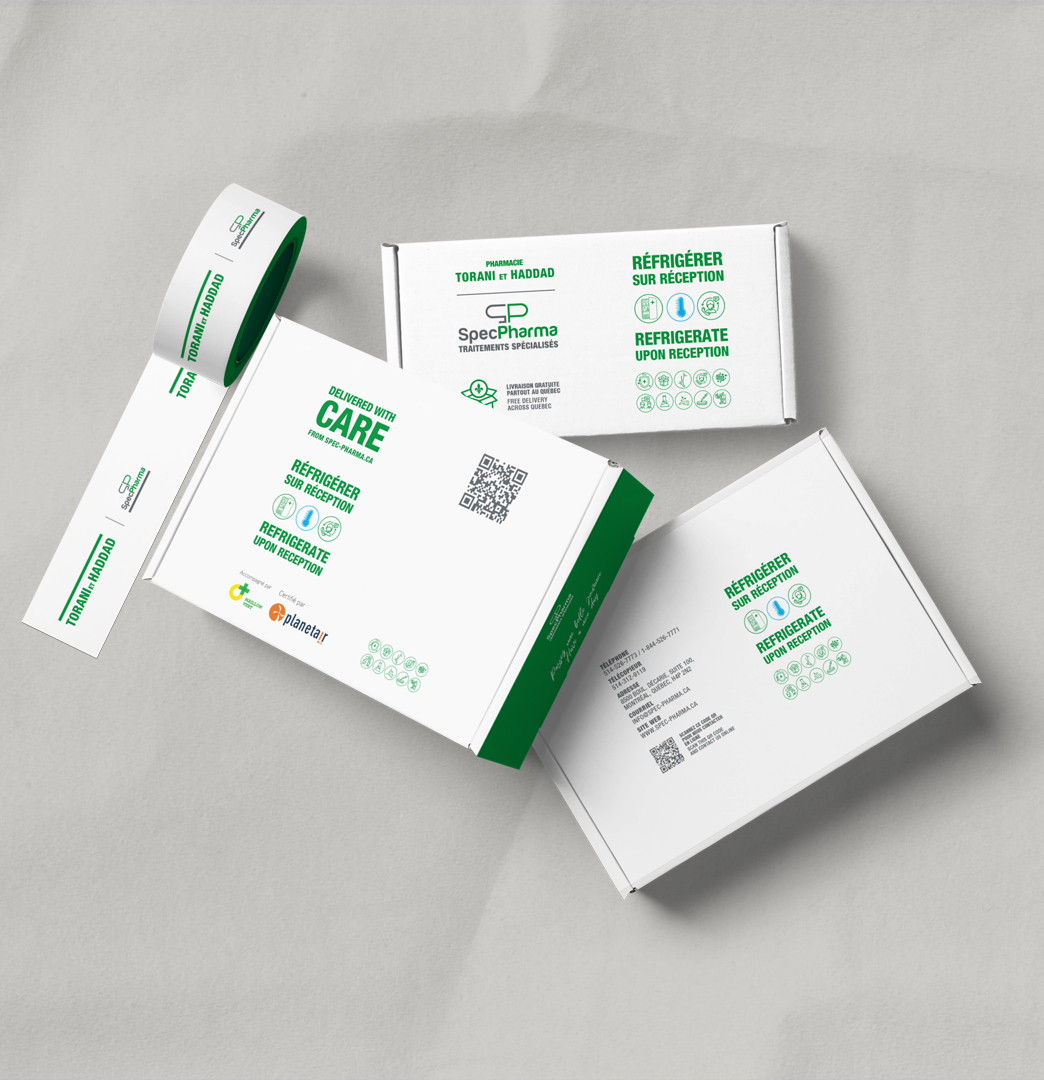 Use the form, it's easy and secure!